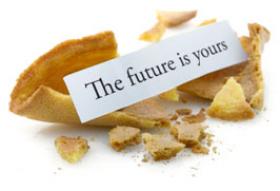 Sober Living for Young Adults
For young adults who need a more intensive drug rehab treatment program setting or are looking for a residential drug rehab treatment center, Pathway partners with Step One, sober living residential treatment center for young adults in Tempe, Arizona. Step One provides a stable and supportive environment for young adults ages 18 to 25. Residents' stay at Step One lasts from 3 to 6 months, long enough to complete Pathway's Intensive Outpatient Program for Young Adults and build a solid foundation for long-term sober living.
Our residential drug rehab treatment program for young adults is designed to be an added level of care and support, and provides daily accountability for young adults who need it. Step One gives young adults a 3-6 month jumpstart on their recovery by providing them with support as they apply the skills they learn in the residential drug rehab treatment program. Because a resident's stay at Step One is longer than the Outpatient drug treatment program, it creates an opportunity for him/her to find a job or educational opportunities, and if they were living with people who abuse drugs and alcohol, a chance to find a new place to live.
Even with this 90-day head start, we know that drug and alcohol recovery doesn't end here. Our long-term aftercare helps young adults continue to learn how to apply the sober living solutions they learned during residential drug rehab treatment in daily life. This long-term recovery support for young adults is a critical component of all Pathway drug rehab treatment programs.
Residential Drug Rehab Treatment for Young Adults Summary
3 to 6 month recovery residence
Provides needed accountability
Staff on-site 24/7
Supportive environment
Step One does accept young adults in need of substance abuse treatment from outside of Arizona.
For more information about Step One sober living for young adults or to schedule an intake, contact Pathway at 877-921-4050.